United Kingdom announces US$83.6 million financing for Mozambique
23.01.2020 // News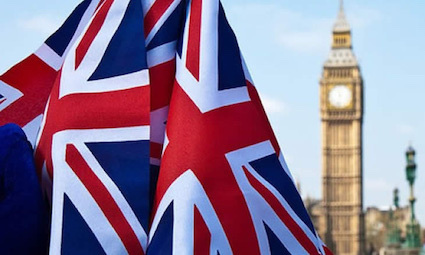 Within the framework of the UK-Africa Investment Summit, which ends today in London, the United Kingdom has committed to providing US$83.6 million to finance the economic empowerment of women in Mozambique, increase access to domestic and commercial energy, and support the agricultural sector.
Mozambique will also benefit from part of the US$261 million earmarked for reducing barriers to trade and increasing investment across southern Africa.
At the summit – at which the country was represented by President Filipe Nyusi – "new and lasting partnerships" to generate more investment, jobs and growth, were agreed between the United Kingdom and African countries.
In Mozambique, the United Kingdom will inject US$2.6 million to "significantly increase the work on women's economic empowerment". The fund is intended to "expand employment", according to a statement sent to 'O País' by the British High Commissioner in Maputo.
The document also mentions that similar operations will be carried out in other countries in the Southern Africa region, "including the strengthening of relations with partners in the public sector, civil society and the private sector".
To increase access to domestic and commercial energy, through innovation and investment from the private sector, the United Kingdom announced a new programme in Mozambique, budgeted at around US$28.7 million.
Another US$52.3 million will be disbursed with a view to "expanding support for the agricultural sector in the next five years" in Mozambique.
"The financing will improve the participation of the private sector in selected areas of agriculture in promoting greater climate resilience, in addition to stimulating sectoral growth and the transformation of the Mozambican economy," the note from the British High Commissioner explains.
The UK will provide another U$261 million over seven years to help Southern Africa "increase intra-African trade flows, reduce barriers to trade, and increase investment".
More than 1,000 people attended the UK-Africa Investment Summit, including heads of state and ministers of African governments, senior representatives of African and British companies, institutional investors and financial institutions, as well as international and civil society organisations .
The statement made after the meeting says that the United Kingdom would expand its "platform for deepening the financial sector" to support 45 African countries, including Mozambique, with a view to "increasing the attractiveness of its financial systems for investors".
During the summit, there was talk of "the extraordinary dynamism and innovation of African companies", with the spotlight on the fact that "eight of the 15 fastest growing economies [in the world] are in Africa".
At this rate, "more than one in four global consumers will be African" by 2050, the British High Commission in Maputo notes.
By Emildo Sambo
Source: O País / Club of Mozambique