BRILHO has opened its application window for off-grid solar and ICS applications on February 2022, which will remain open until Q1 2024.
Processing applications by cohorts on a quarterly basis.
Each MDF bid will be reviewed to ensure that it complies with the minimum eligibility criteria.
Information provided by the applicants is kept strictly confidential.
Application process
4 to 8 weeks from submission to contract signing
MDF Bid
Eligibility evaluation
Due Diligence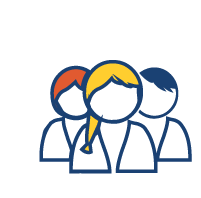 IC selection
CG detailed planning (optional)
Contract negotiation and signing
Transparency
BRILHO secures a transparent evaluation and selection process by working with an independent Investment Committee (IC), who is responsible for decision taking on the selection of businesses to be supported by BRILHO's Market Development Fund. Applicants can contact directly the BRILHO Team Leader at jayala(at)snv.org or UKaid's Whistleblower platform to denounce any corruption practice or case.