The BRILHO programme celebrates the success of supporting 1.3 Million Mozambicans with access to clean energy in off-grid areas, and the UK officially launches the British Investment Partnership initiative
18.05.2023 //
By the end first quarter of 2023, the BRILHO programme has reached a total of 1.3 million Mozambicans, nationwide, with access to electric and thermal energy, of which 917,860 people benefited from solar systems and 444,005 people benefited from improved cooking solutions, also contributing to the reduction of over 300,000 tonnes of CO2 emissions.
Since its inception, BRILHO has also mobilised £24.5 million of additional private financing for the renewable energy sector and created 2,401 new jobs.  The programme has also provided technical support to the Government of Mozambique in drafting the regulatory framework for off-grid areas, making Mozambique a more attractive market for investors in the renewable energy sector.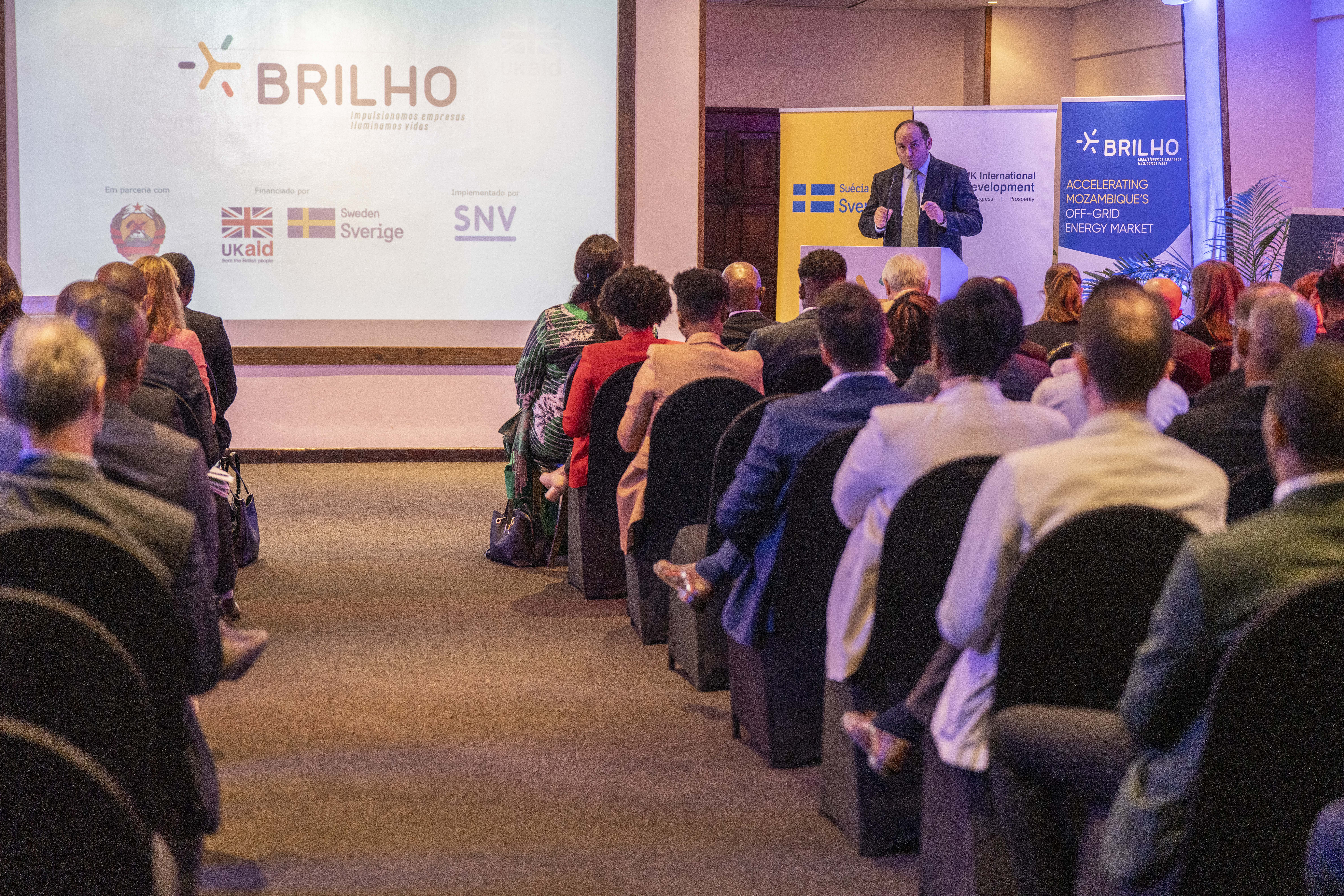 As a way to reach more Mozambicans with access to clean energy, the UK and Swedish government representatives, Mette Sunnergren, Swedish Ambassador and Helen Lewis, UK High Commissioner, also made official an additional contribution of 2.4 million pounds. With this budget increase, the BRILHO programme will strengthen its activities, promoting the introduction of clean energy solutions, with a special focus on Niassa province, and continue to support the operationalisation of the new regulatory framework.
The signing was witnessed by the British Minister for Development and Africa, Andrew Mitchell and the Minister for Mineral Resources and Energy, Carlos Zacarias, as part of an event to celebrate the success of the BRILHO programme and launch British Investment Partnerships - a new initiative to increase investment, particularly in clean and renewable energy.
"Our Government is putting climate at the centre of all considerations across all sectors of the economy in order to shape a coordinated approach to climate resource mobilisation and energy transition. Today, we joyfully celebrate the success of the BRILHO programme and rejoice in the additional funding established by the agreement signed today, which is crucial for the continuation of clean energy and off-grid energy projects." – Carlos Zacarias, Minister for Mineral Resources and Energy
"I am pleased that there is already a strong track record of UK investment in clean energy in Mozambique, through companies such as independent power producer, Globeleq, and off-grid initiatives such as BRILHO. I am confident that through British Investment Partnerships, we can together mobilise even more investment to support Mozambique's clean energy goals." - Mr Andrew Mitchell, UK Minister of State for Development and Africa
"Mozambique is a country blessed with natural resources and the renewable energy potential is very high. Achieving universal access through a sustainable transition that is fair, inclusive, creates decent work opportunities and leaves no one behind is highly achievable as demonstrated by the current Shine results, thus the reinforcement for the Niassa window" Ms. Mette Sunnergren - Ambassador of Sweden.
"It is with immense joy that we celebrate today these results, which more than numbers represent people and families who are improving their quality of life through access to energy. It is also with responsibility and sense of commitment, that we reaffirm our partnership with the Governments of the United Kingdom (FCDO), the Kingdom of Sweden (Sida) and the Republic of Mozambique to continue to contribute to universal access to energy and socio-economic development" Mr. Bernie Chaves - Country Director SNV Mozambique.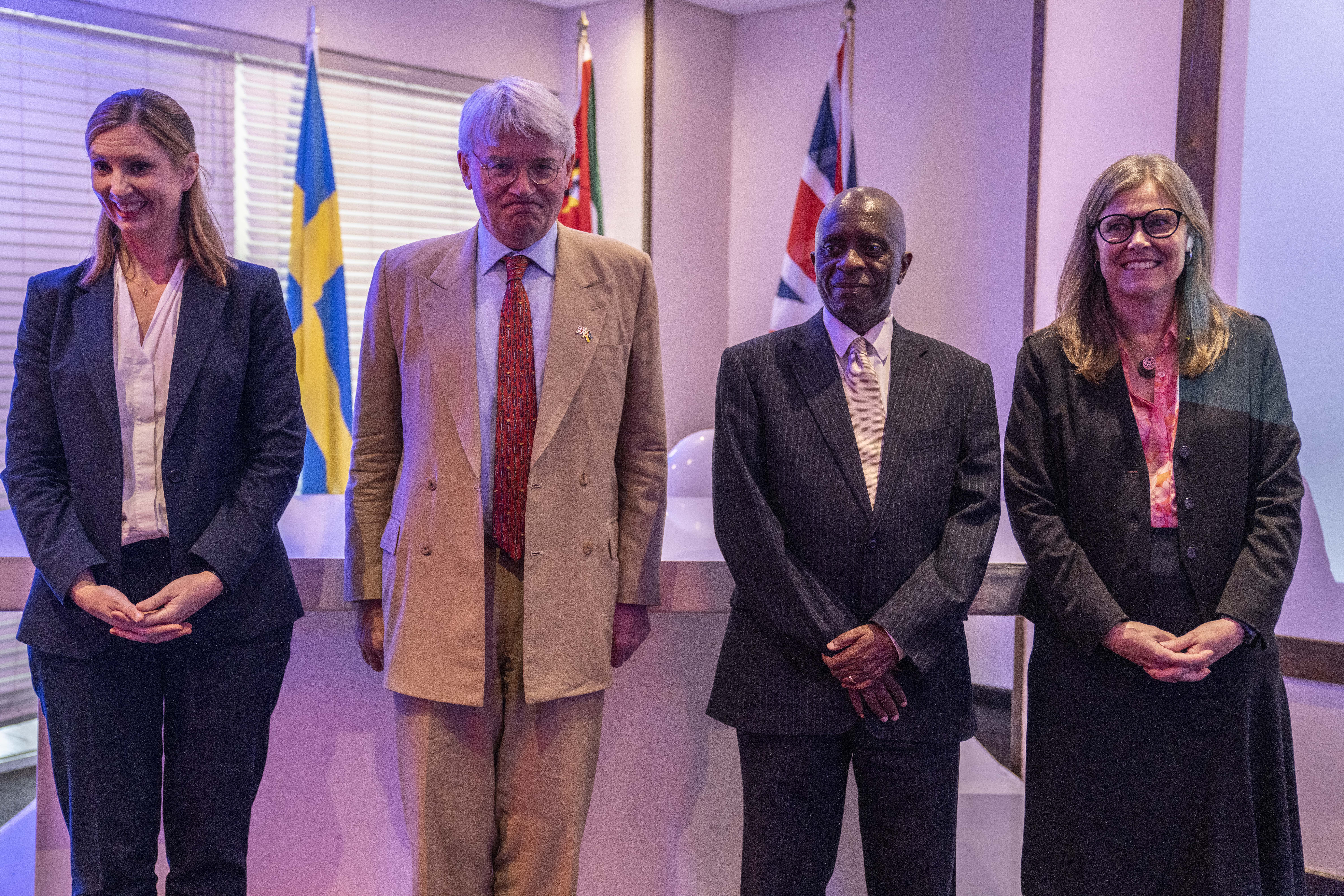 BRILHO is a 5-year programme, with national coverage, that will catalyse the off-grid energy market in Mozambique by promoting and supporting business initiatives that can provide clean and affordable energy solutions to the population and businesses in a competitive and sustainable way.
The programme is funded by the UK Foreign, Commonwealth & Development Office (FCDO) and the Swedish International Development Cooperation Agency (Sida) and implemented by SNV Netherlands Development Organisation. The programme focuses on increasing access to energy through solar home systems and green mini-grids for electrification, and improved cooking solutions, benefiting 1.9 million Mozambicans and 17,000 small businesses by 2024.
British Investment Partnerships (BIP) is a UK government initiative to deliver transparent and accountable investments with a focus on climate resilient infrastructure. Globally, British Investment Partnerships (BIP) is providing £8 billion of funding per year until 2025 to priority countries - including Mozambique. By 2021, BIP has provided access to infrastructure for 8.8 million people, supported over 11 million jobs and made £2.3 billion of investments, 75% of which were in Africa. Mozambique has recently been included as a priority country in the initiative.